Are you a web designer and want to generate passive income with it?
Creating and selling digital products can be a good idea. Selling things online can upskill you. It is the best way to generate passive income.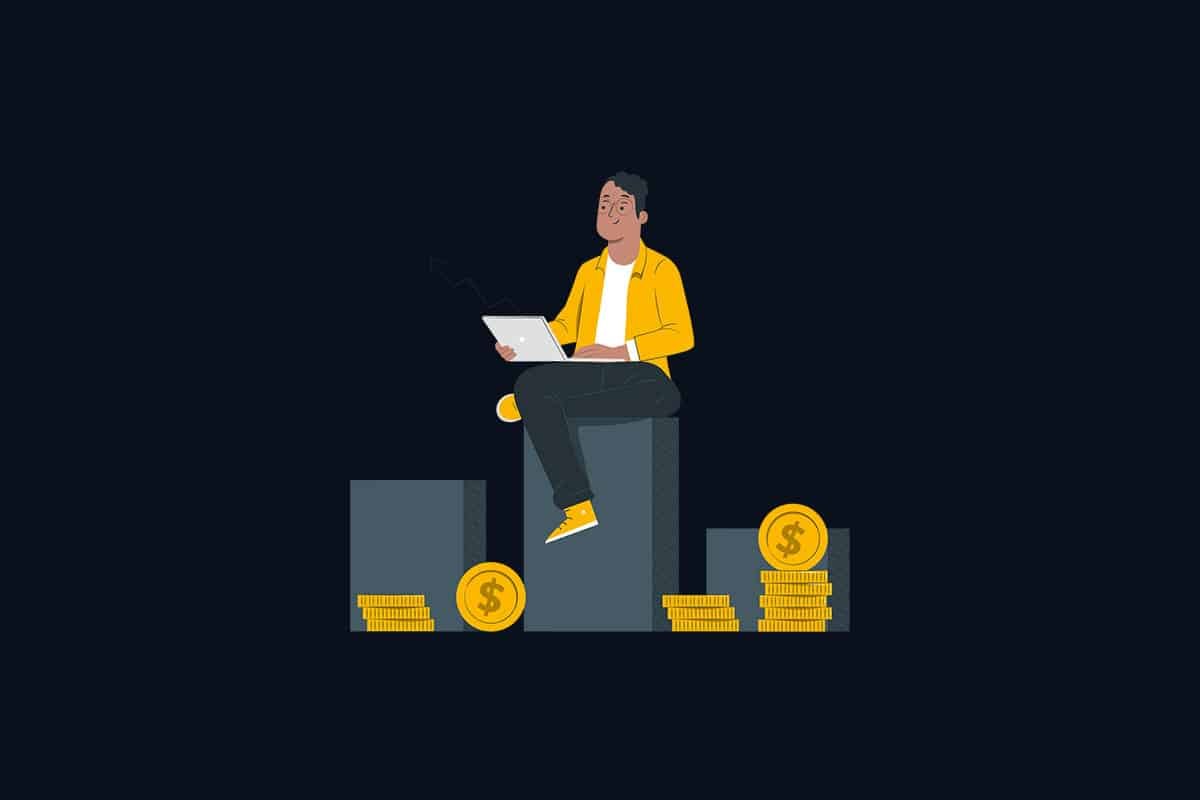 If you design digital assets with high utility and interaction, it means you may be helping other creatives with parts of their business they make be struggling with. It is obvious that you are creative enough to be a web designer.
Digital products also have a much greater reach because their distribution is online, which can direct potential clients to your business.
So, let's talk about some digital products you can create and sell online if you are a web designer.
Related: How to brand yourself is a graphic designer!
Let's discuss-
1. Fonts
Fonts are the initial thing for any website. It helps to make the web more beautiful, and fast. It is a great idea to create unique downloadable fonts and sell them to your followers.
Related: Font awesome 6 is here!
2.Templates
A template is simply the layout and design the platform applies to your content. There are many marketplaces available in the market where people sell their templates. You can also sell templates there it could be free or paid for both.
3. UI Kits
UI kit is a set of files that contains UI components like fonts, layered design files, icons, documentation, and HTML/CSS files. These kits can save you time, increase your profits, and free up your creative energy and resources to focus on essential design tasks.
So you can create UI kits and sell them online.
4. Icons
You can create icons in various UI design styles for web, and mobile. Icon design is the bread-and-butter of web designers. This icon could be in these image formats like SVG, PNG, and GIF format. You can sell them in free or paid versions both.
5. Wallpapers
Wallpaper is used by everyone whether they are smartphone users or desktop users. These wallpapers are dynamic and static both. So make wallpaper and sell your artwork to the people.
6. Graphic designs
In graphic design, you can create visual branding, adverts, brochures, magazines, website designs, product packaging, and displays.
So create some unique graphic designs and sell them.
7. Logo designs
A logo is an essential thing for any business and every business needs a logo. So you can create the logo and customize it to sell it online.
8. Business card designs
You can create ultra-sleek-looking business cards with your templates and sell them online.
9. Posters
You can create some printable posters and sell them. This poster can be motivational, emotional quotes, and images.
10. Presentation templates
Presentation is very important whether you are doing a job or a student. You can make highly professional and editable templates.
So you can sell unique presentation designs that help your followers stand out.
Conclusion
Designing needs creativity. It is all about your interest if you are not creative then it is very difficult for you and if you are creative then it is very easy for you.
If you are a designer, so try these things to sell online.
Thanks for reading this article till the end.
I hope this article is helpful for you and will get the way of passive income. If this is helpful for you, please comment to us in the comment box and if you want to suggest something then you can also comment to us.
Happy selling!
Comments