Remote working sounds like the business revolution. Nowadays working away from the office is increasingly more popular. Approx 6 out of 10 companies offer their employees work remotely at least two days a week.
But do you know that people are facing many challenges with remote work?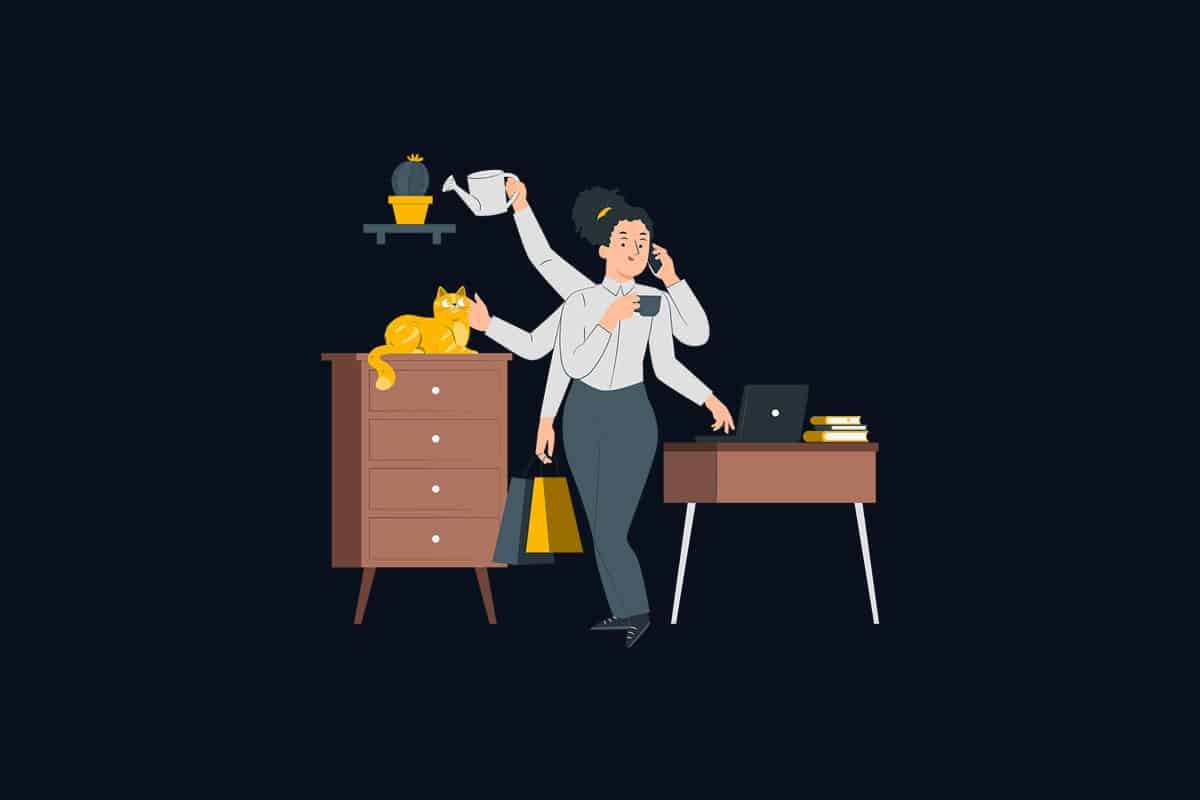 Do you want to know what challenges people are facing during their work from home or in a remote position?
In this article, we are going to discuss some challenges which occur with remote work.
So,
Let's discuss- what are the biggest challenges with working remotely.
Too much work
It is difficult to manage if your personal life and your work life both are under the same roof. Sometimes you get so busy finishing the work and you do not have any idea about the time and of course, you put your personal life to the side.
But it is necessary to create physical boundaries between your personal life and your work life because if you do not do this, it will affect your personal life.
Interruptions at home
There are many interruptions and distractions that occur while working from home like doorbells, pets, delivery people, and neighbors. Many times it happens that when the meeting is going on, the doorbell rings or someone starts making noise.
In such a situation, it becomes very difficult to have a meeting, and you are not able to avoid such a reason.
Loneliness and lack of interaction
Due to working alone at home, You do not properly interact properly with your colleagues, and on the other side sometimes due to work pressure, you are not able to give time to your family. In such a situation, personal life and professional life both are not manageable and the person starts feeling lonely.
This will harm your health very badly.
Communication issues
Being a remote employee you need to communicate more with your manager and colleagues but sometimes communication does not occur appropriately due to internet problems or other problems.
In such a situation, many important team discussion happens without you and many misunderstandings happen in this situation which affects your project.
Lack of a proper routine
Working remotely almost ruins all your routines. Many times you skip your lunch due to work pressure. Due to meetings and work, many times we are not able to sleep on time and wake up late in the morning and start working as soon as we wake up.
We don't get time for you and your whole day gets messed up.
Different time zones
While working in MNC it may be possible that your team member works in different time zone. This can be terrible and you might wake up just when your teammate is going to bed. In this situation, you can't always rely on your fellow team member to be available to answer a question or solve any other immediate need.
The only solution is flexible time, if you are flexible while working with others in different time zones it will give you the best result.
Multiple health issues
Sitting all time makes you sick. Neither you take proper diet nor you do any exercise under work pressure. During remote work, working in one place for a long time and not doing any physical activity makes you sick.
Team collaboration
Working remotely breaks up the team many times, due to which the team doesn't know how to collaborate properly all time. In spite of this, team members which work in the same office can interact with each other and share documents, items, and projects without any real limitations.
Missing work-life balance
It becomes very difficult to balance personal life and professional life while working remotely. Sometimes it is not known how much time it will take to complete the work. Due to this lots of personal time is lost.
That's why you are not able to give time to the family and along with this much personal work is also not completed.
Technology hiccups
A decent internet connection makes you happier at your work. If the internet is not proper it will affect your work. Sometimes you missed an important meeting due to an internet problem.
On the contrary, if you are in the office then the internet will be provided by the organization.
Conclusion
The older you get, the more you can handle all these common challenges in remote work. Despite the challenges above, remote work is very rewarding. As you learn, you will become more productive.
Please share your work-from-home experience with us and tell us to do you face these challenges too!
Enjoy work from home!
Comments